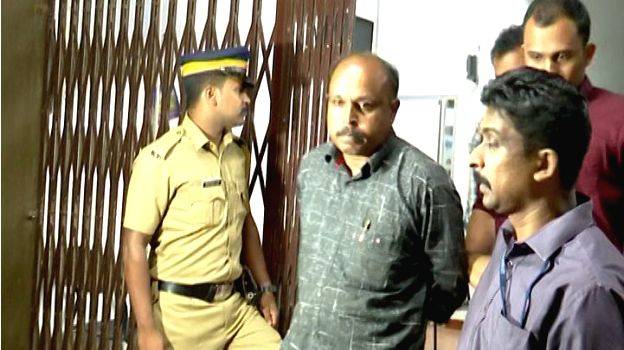 IDUKKI: Assistant sub-inspector Rejimon and police driver Niyaz did their best to resist and deny their crime, but later had to give in. In the interrogation that went for eight hours, the broke down and confessed. As per a source, Niyaz confessed after bursting into tears. Niyaz pleaded to help him by saying that he didn't intend to kill. In their statement, the accused confessed that they beat Rajkumar to find where he is keeping the money he cheated from people. Niyaz came with his relatives and friends to PWD Rest House, which is the Crime Branch's camp office. They were given food from the police canteen. The officers then interrogated the accused with all evidence. After confession, the arrest procedures were initiated and the family of the accused were informed and the arrest was registered at 5.30 pm.
By 6 pm, Niyaz was taken to Nedumkandam police station for evidence examination. ASI Rejimon was brought here by 7.30 pm. They explained how they thrashed Rajkumar. The investigation team found the 'lathi' which was used to beat Rajkumar. Pepper spray was also found inside the station which is believed to be a torture tool against the culprits. Niyaz hid his face with a towel when he was taken for evidence examination. After medical examination, both will be presented at the court. Manju, who is the accused in the loan fraud case was quizzed yesterday. Another accused, Shalini has been summoned for questioning on Tuesday.
Meanwhile, some police officers at the Nedumkandam police had reportedly questioned the brutal torture of Rajkumar at the time.