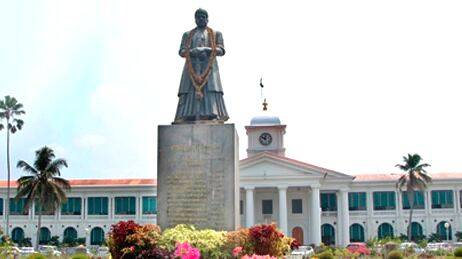 THIRUVANANTHAPURAM: The committee presided over by former Additional Chief Secretary V S Senthil has recommended the immediate implementation of a single-file system in the secretariat as the first step. In the near future, this system should be extended to line departments, local bodies and all government-controlled institutions.
Matters related to services such as appointments, promotions, pensions, seniority and disciplinary proceedings in the departments of agriculture, home, local self-government and transport should be promptly transferred to the Civil Service Reform Department as proposed by the Administrative Reforms Commission headed by V S Achuthanandan. The recommendations are part of a report submitted for scientific administrative reforms to be implemented in the Secretariat.
Upon determining the number of files pertaining to service matters in these departments and assessing the workload, positions ranging from section, under-secretary, deputy secretary, joint secretary, additional secretary, assistant and section officer should be transferred to the Civil Service Reform Department. Within three months, a similar workload analysis should be conducted for other departments and relevant positions should be transferred accordingly. This process may require amendments to the Rules of Business.
The Finance Department should promptly take action to set a monthly spending limit for administrative departments. Officers from the rank of Deputy Secretary and above should have the option to specialize in a particular field of work.
To streamline processes and prevent redundant checks, greater authority should be vested in heads of various administrative and subordinate line departments, executive agencies and local bodies.
Promoting social auditing and transparency, the public should have graphical visibility into the duration of file possession by each officer, minister and the chief minister allowing them to track file movements.
The committee has also recommended increasing the premium amounts to enhance insurance coverage under the Medisep scheme. The option to choose between one, two or three coverage slabs should be introduced with corresponding increases in coverage and premiums. This additional coverage should be offered as an optional choice, not a mandate.
The government should provide grants or financial aid to local bodies housing numerous industrial units. Consideration should be given to subsidizing these institutions to develop infrastructure such as roads, water supply and power, particularly in areas with viable industrial units.
It is advisable to promptly transfer matters including appointments, in the four administrative departments to the Civil Service Reforms Department.