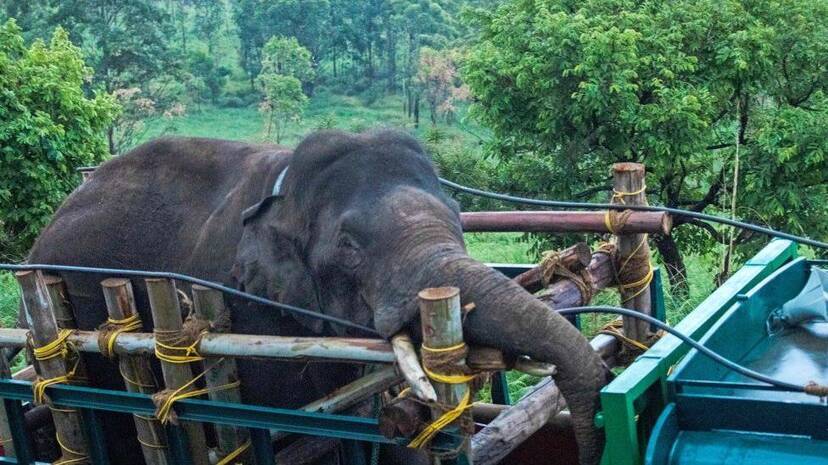 THIRUVANANTHAPURAM: A special Pooja and offering were made for captured wild tusker Arikomban in Pazhavangadi Maha Ganapathy temple in Thiruvananthapuram. The special Pooja for the tusker came coincidentally on the date of Vinayaka Chaturthi. The offering was made with the intention to assure good health for the tusker who is now placed in Mundanthurai Tiger Reserve in Tamil Nadu. The Pooja was done at the behest of the Arikomban fans association, which also saw the organization raising their need to bring the wild elephant back to its abode in Chinnakanal. The fans also collected signatures from people for a petition to bring the wild tusker back to Kerala.
The organization came to the temple with a banner that wrote 'Justice for Arikomaban' in bold fonts. After having a group prayer, the members then queued up to break coconuts as part of the auspicious culture followed in the temple.
Animal conservationist Vava Suresh and other famed names participated in the protest. Vava Suresh assured full cooperation and said he will work along with many others to bring Arikomban back to Chinnakanal. Vava Suresh even raised doubt about the authenticity of spreading images of Arikomban among the herd of other elephants. He also asked the government to involve in the issue.