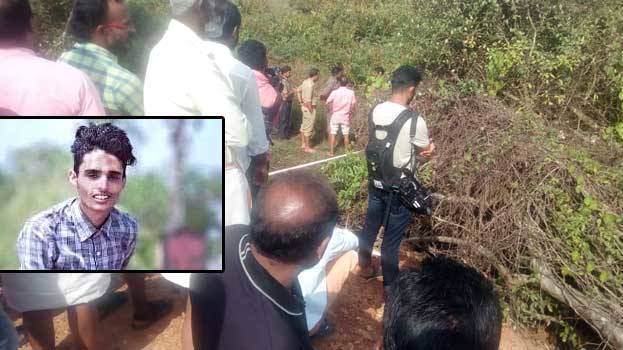 KOCHI: Kumabalam native Arjun (20), a victim of revenge killing, was murdered and trampled down on the marshy land in the thicket near the railway track at Nettoor on July 2. The cold-blooded murder was committed by five of his friends. And, it was with proper planning they buried his body in a properly planned operation, taking a leaf out of the method of murder picturised in the film Drishyam. This fact was revealed by the police on Friday.

The murder was planned by one of the accused under the suspicion that his brother died in the bike accident last year because of Arjun.
On that fatal day, at around 10 pm, Arjun was taken to a desolate spot and beaten to death using wooden planks and stone, according to the statement given by the accused.

After hiding his body under the marshy land, they placed a concrete slab over it so that the body won't appear above the land surface. Taking a cue from the Drishyam film, Arjun's mobile phone was hurled into a lorry. The aim of the accused was to mislead the police, who might trace the phone signal after receiving a complaint from Arjun's parents.

Hours after Arjun went missing, his family members called his friends several times and enquired about him. Even Arjun's mother called them and they replied that "aunty we didn't do anything..."

The method of hiding Arjun's body also reminded one of the similar scenes in Drishyam. They beat to death a street dog and dumped the carcass near the spot, where they had hidden Arjun's body. This was done to make the public believe that the smell that would be emanating from the body of Arjun once it rots is from the dog's carcass.

The family members of Arjun had given the details of his friends in the complaint. Though the police called them several times to the station for questioning after receiving the complaint, they didn't turn up.

The persons arrested in the murder case are Nettoor natives Nibin Peter (20), Kunnalakkadu house resident Rony (23), Kalappurakkal house resident Ananthu (21), Panagadu Thattassery resident Ajith Kumar (21) and a minor.
Nibin's brother Abin had died in a bike accident last year. Arjun was pillion riding and he escaped with minor injuries.