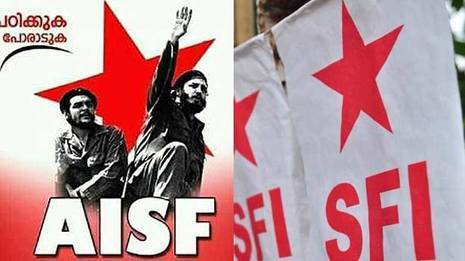 THIRUVANANTHAPURAM: Ideologically speaking SFI and AISF are students' organisation coming under the Left-wing politics. But they sometimes fight between them when it comes to campus politics.

Now, in the wake of an incident in Kerala University campus on Friday wherein an SFI student was stabbed by another SFI leader, AISF has taken a dig at the SFI.

"The organisation members who had ousted other organisations from the college is now fighting among themselves as they have no opponents in the college. Such is the situation here now," AISF State secretary Subesh remarked sarcastically.

"This is the result of the adamant stand of the SFI that only their organisation should exist in the college. It is with the silent nod of the SFI that its members are playing moral police and attacking leaders of other organisations including women. Democracy should not be confined to the flag symbol and mobsters who attacked SFI member Akhil should be arrested soon. The principal who protects the offenders should be removed from his post soon, as well" the AISF leader added.