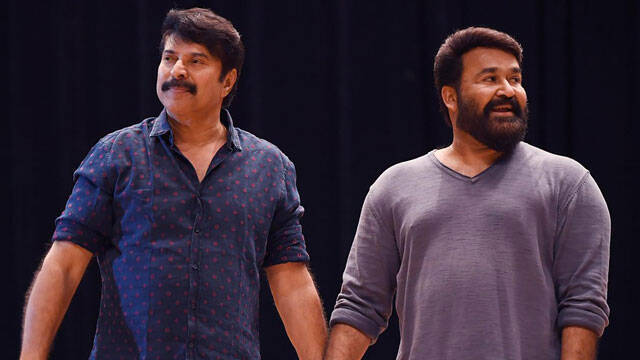 Mega star Mammootty turns 72 today. His position is at the top of Indian cinema, crossing Malayalam and South Indian languages. His fans are ready to celebrate the star's birthday through various programmes. His fans association conducted a quarter of million blood donations as part of it.

For the past many years, many charity services are being conducted in different parts of the world under the leadership of the fans' association. There is one more thing related to this. It is Mammootty who started a fan association for Mohanlal.

Mohanlal at one time was not interested in the system of fans association. Many of his fans had visited him seeking permission to start the organization. However, he discouraged all that. Mohanlal advised all of them to pay attention to their studies.

The shooting of Harikrishnans started in Ootty. Lal's mother had offered 108 Unniappams at Kottarakkara Ganapathy Temple at that time. The prasadam was brought home. That's when Vimal Kumar (who later became the president of Mohanlal Fans Association) arrived home. Vimal and his friend left for Ootty with the unniappam.
After handing over the unniappam to Lal, the two reached near the room to meet Mammootty. Though his makeup man said that they cannot meet him, Mammootty came out hearing the sound. He was wearing a lungi. While talking, Vimal and his friend told Mammootty that Lal Sir is against forming a fans association. Mammootty had a fans association then.
'Isn't this a good thing, I will talk to Lal,' said Mammootty and also told them that after the shoot here, the next will be in Alappuzha and invited them there. The two met Mammootty at the set in Alappuzha. Mammootty called Lal and took him to a room and talked for nearly half an hour. After that called Vimal.
He then looked at Mohanlal and said 'this is Vimal and from now on he will be in charge of all things of your fans association. You should be with them. It was Mammootty who later inaugurated 'Mohanlal Fans Association' in the capital city.