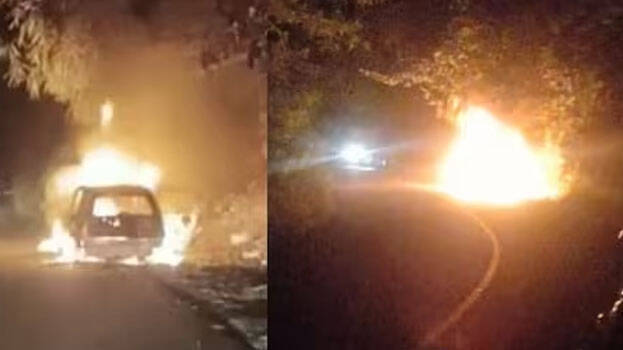 ADIMALI: A car caught fire near the Valara waterfalls in Neriyamangalam forest area. The incident happened at 8 pm last night. The passengers in the car had a narrow escape.
The car caught fire while proceeding to Cheruvattoor in Kothamangalam from Adimali. The Ford Car of Nizamuddin of Cheruvattoor caught fire. After noticing the vehicle
overheated, Nizamuddin and a child who was with him got out of it. Soon a fire broke out and the car caught fire. The fire brigade from Adimali doused the flames.

A car carrying four had caught fire the other day. The incident took place at Alingal on the Tirur-Chamravattam road. The passengers escaped unhurt. Seeing the smoke rising, the occupants of the car stopped the vehicle and got out. The fire brigade from Tirur extinguished the fire. Traffic was disrupted for some time following the incident.