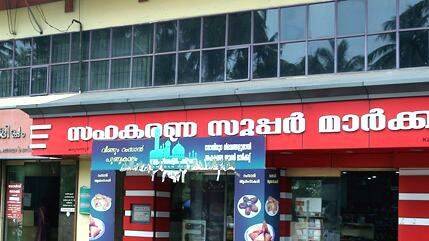 THRISSUR: ED got information that a senior CPM leader had entrusted 500 sovereign gold to P. Satheesh Kumar (Velappaya Satheesan), who was arrested in the Karuvannur black money case. It is doubted that the gold that was safe with the leader's middleman has been taken back following the arrest.
The gold was handed over to Satheshan after it was deemed dangerous to keep it at the leader's house. He was also worried about getting caught in the raid. ED estimates that this amount of gold can only be bought with black money. The ED is all set to enquire deep into this issue.
The ED probe will also extend to some former ministers who have acquired land and properties in the name of relatives. The ED doubted suspicion in the Vadakkencherry land deal circling around a close relative of a Kerala minister.
It is also reported that the former ministers had entrusted Satheesan to get a commission in their transactions. Many ministers were in great rapport with Satheesh for his Kannur CPM connection. It is also alleged that acres of land near a farm in Kannur have been purchased in the name of a close relative of a former minister. There was a protest at the party about this. Relatives of some CPM leaders are employees of Ayyanthole Cooperative Bank, which ED suspects has laundered 40 crores of black money. According to ED, it was these employees who assisted in money laundering in Karuvannur.