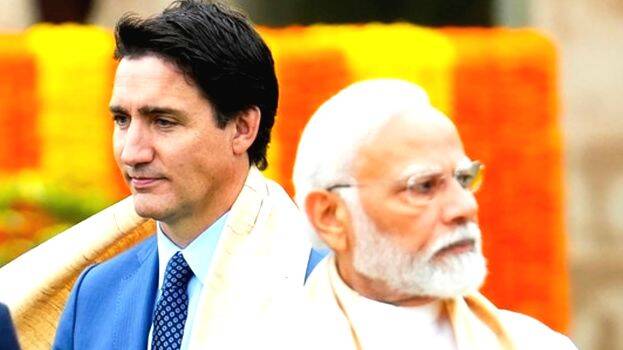 Diplomatic relations between India and Canada have fallen into disrepair. In response to Canada's expulsion of the Indian diplomat, India also expelled the Canadian diplomatic representative. With this, the relationship between the two countries has deteriorated completely. Khalistan terrorist Hardeep Singh Nijjar was shot dead in front of a Gurdwara in Canada. Canada has yet to catch the killers. But Canadian Prime Minister Justin Trudeau made a completely irresponsible statement placing the responsibility for this incident on India. Trudeau has not revealed any evidence to the world to convince that India is behind the incident. Instead, Trudeau repeated the allegations of Khalistan advocates verbatim.
America is Canada's friendliest country. America is the country that sent its soldiers to kill a terrorist who was hiding in another country. Canada has not uttered a word against it yet. Canada's outrage against India is just a double standard. About one million Sikhs live in Canada now. Among them, there is a large section that supports the Khalistan cause. Canada is the country where they are allowed all the freedom to act against India.
India completely rejected Canada's arguments and summoned Canadian High Commissioner Cameron to the Ministry of External Affairs office to assert protest. After this, the head of Canada's intelligence service, Oliver Sylvester, was fired. The instruction is to leave the country within five days. The murdered
Khalistan Tiger Force chief Hardeep Singh Nijjar is the terrorist whose head has been put at Rs 10 lakh by India's investigation agency. The lesson of history so far is that countries that allow terrorists to harbour them will eventually turn against them. Canada is unlikely to be any different in future.