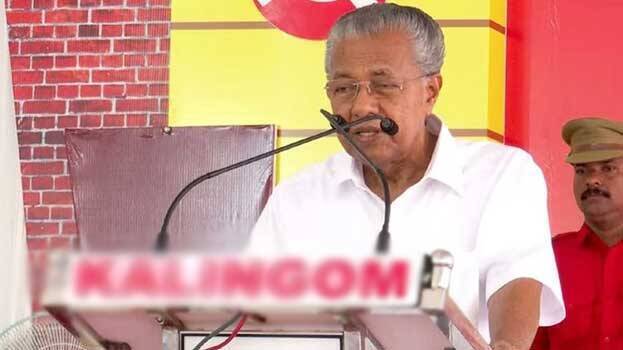 KASARAGOD: Chief Minister Pinarayi Vijayan denied media news that he stormed away from a public event after an announcement interrupted his speech. He said everything was just media surmises.
"It was written like I left the event in anger. It is not true. I faced some trouble and informed the same to organizers. All other stories are part of media propaganda. Before I could finish, one man started making the announcement. I asked him how can you do such an announcement in between. Even after all this, he was not hearing my comments, so I had to ask whether he had any problem with his ears. It is quite a normal comment to make in such an instance. "CM said.
"After giving those comments, I left the place. But the media started writing stories like I had a quarrel and stormed off from the place. What quarrel? what difference? If someone does something wrong, I will correct him and that is what I have learned. I did just that and I will do that again."
Irked by the unsolicited announcement that blared amidst his speech, CM Pinarayi Vijayan stormed out of a public event on Saturday morning. CM ended his speech midway and exited the inauguration ceremony of the Kasaragod Bedadka Service Co-operative Bank. The Chief Minister was angered by the announcement that came before he finished speaking.