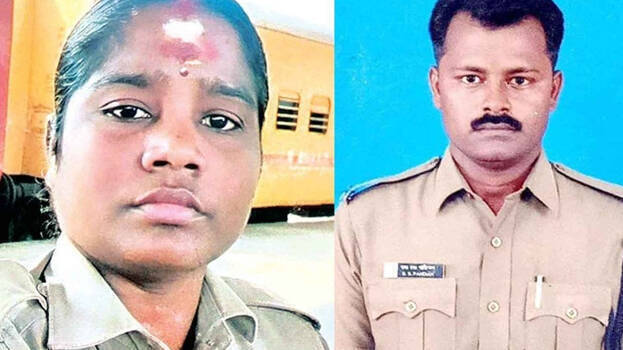 CHENNAI: Two railway officials committed suicide after being unhappy over their strained relationship. The officials ended their lives by jumping in front of a speeding train. The two dead are railway police officials of Tamil Nadu Jayalakshmi (30) and Sokkalinga Pandian.
Jayalakshmi along with her two children jumped before a speeding train last Thursday. Hearing this, Pandian also did the same act. The two ended their lives in Madurai and Sengottai.
Jayalakshmi was staying with her children after divorcing her husband. She was in a relationship with head constable Pandian of the railway protection force for the last six years. His divorce case was also in the court. The two had planned to get married after it. Pandian has been found to have borrowed lakhs from Jayalakshmi.
Jayalakshmi had found Pandian having an affair with some other woman. She had threatened the woman over the phone. After the audio of the phone calls went viral on social media, Jayalakshmi moved to Tiruchirappalli with her children. She then entered on medical leave.
Jayalakshmi then committed suicide with her children aged nine and eleven. When the investigation in it was progressing, Pandian also took the drastic step on Friday early morning.