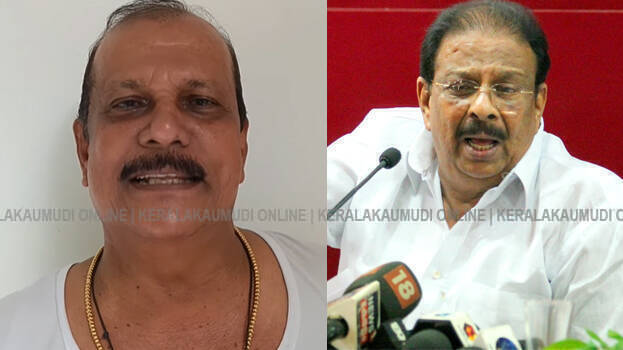 THIRUVANANTHAPURAM: Former MLA P C George finally came up with a response regarding KPCC president K Sudhakaran's error statement while offering condolence to filmmaker K G George. P C George responded in his usual quirky way starting the post— "I am alive". According to the Facebook post shared, George said the error was willfully created by media people.
" I am alive. Sudhakaran shares a good rapport with me and we are close. It is evident that someone misled him to that embarrassment. I was at the church when he erroneously condoled my death. People informed me and only then I came to know about the incident. Sudhakaran is a man of propriety. He won't say something like this unless misled by a journalist. Anyways, I am alive, and thank you to all" P C George said on his Facebook post.
In an erroneous statement earlier, K Sudhakaran said K G George was an excellent politician and worker of the party when the journalist actually referred to filmmaker K G George. This led to a troll fest and ridiculing of the KPCC president on social media.