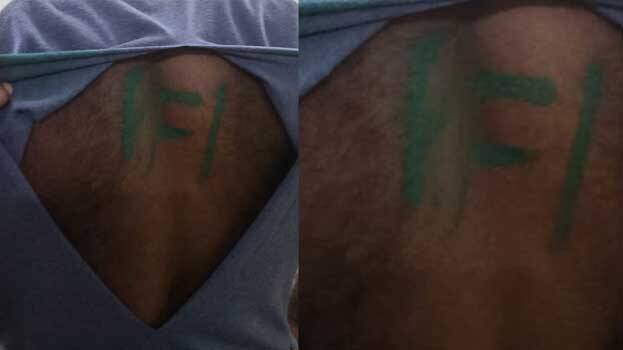 KOLLAM: The complaint that a soldier was assaulted by a six-member gang and had the letters 'PFI' painted on his back was found to be fake. It was Channappara native Shine Kumar, a soldier serving in Rajasthan, who filed a complaint of being beaten up by an unidentified gang. The police have taken the soldier and his friend Joshi into custody.
Joshi told the police that Shine lodged the complaint to become famous. During the subsequent investigation, the police found the paint and brush that was used to write PFI on Shine's body. The paint and brush were bought from Chirayinkeezhu. According to the police, it was Joshi who tore Shine's shirt using a blade on the instructions of Shane.

In his complaint, Shine had alleged that a six-member gang attacked him after the Onam celebrations held the other day. He said that he was on his way to a friend's home when the gang stopped him at a deserted place and attacked him. The truth came out after the police registered a case and launched an investigation into the incident.