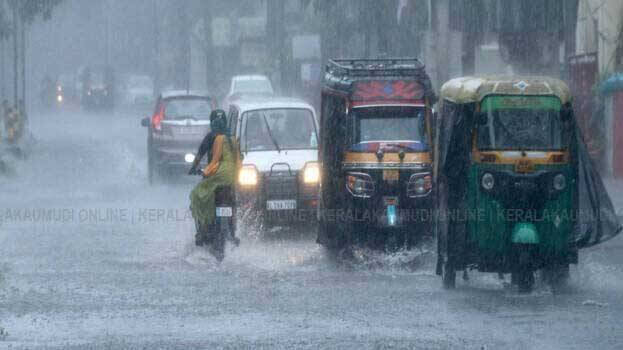 THIRUVANANTHAPURAM: The Meteorological Centre has issued a warning of potential widespread rainfall in the state starting from Thursday. A yellow alert has been declared in nine districts: Alappuzha, Kottayam, Ernakulam, Idukki, Thrissur, Malappuram, Kozhikode, Kannur and Kasaragod.
Thunderstorm safety guidelines
Head indoors at the first sign of lightning. Staying in open areas increases the risk of lightning strikes.
Close all windows and doors during periods of strong winds and thunderstorms. Stay away from openings and remain inside. Avoid contact with walls and floors as much as possible.
Disconnect household appliances to prevent damage due to lightning strikes. Keep a safe distance from electrical equipment during thunderstorms.
Refrain from using landline phones during thunderstorms. Mobile phones are safe to use.
Refrain from outdoor activities including children when the weather is cloudy or during a thunderstorm.
Do not stand under trees during thunderstorms and avoid parking vehicles beneath them.
Remain inside a vehicle during thunderstorms and avoid extending body parts outside. It's safer to stay in the vehicle. Do not travel on bicycles, motorcycles or tractors during thunderstorms; seek shelter in a secure building until the storm subsides.