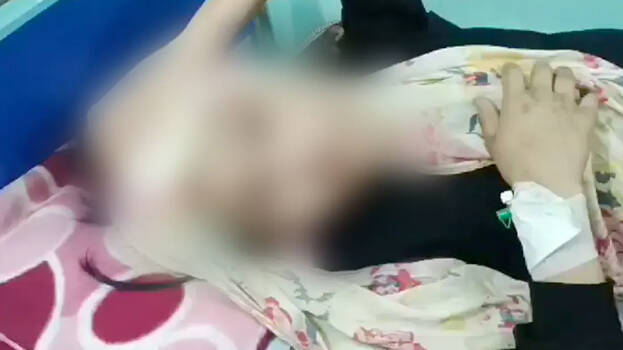 GUWAHATI: An army officer and his wife have been arrested for beating up a 16-year-old girl working as a house help. The shocking incident took place in Assam's Dima Hasao district.
Indian Army Major Shailendra Yadav and his wife Kimmy Ralson were arrested in connection with the incident.

The arrested Shailendra Yadav is a major from Palampur in Himachal Pradesh. According to the complaint, the girl was abused physically and mentally. There are scars from hot water on the girl's body.
Kimmy brought the girl from her village to work as a housemaid. The couple had been harassing the girl for the past six months, alleging various reasons. The complaint also states that when the girl asked for food, the wife told her to eat from the trash.
The girl had gone to her house in Haflong on September 24 and filed a complaint with the police. The statement given by the couple was that the girl fell from the stairs. The Major and his wife were produced in Haflong Judicial Magistrate's Court and released to judicial custody.
The girl is currently undergoing treatment at the Haflong Civil Hospital. The victim has a fractured nose and deep cuts on her tongue. The police informed that various cases including POCSO case have been filed against the accused.