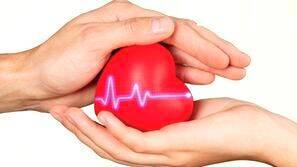 THIRUVANANTHAPURAM: In the span of four months, 40,000 people sought treatment for heart disease at Thiruvananthapuram Medical College Hospital. The hospital conducts 400 angioplasties per month with Professor Dr Sivaprasad, Head of the Cardiology Department of the Medical College and Director of the Kerala Heart Foundation, noting that half of these patients are in critical condition. These statistics highlight an alarming increase in the prevalence of heart disease in Kerala.
The medical college boasts the capability to provide angioplasty treatment within a minimal timeframe of 60 minutes, a benchmark akin to developed countries. Primary angioplasty at the medical college exhibits a mortality rate (2-4%) on par with that of developed nations. Thiruvananthapuram Medical College Hospital ranks fifth in the nation and holds the premier position in Kerala among hospitals offering the highest number of cardiovascular interventional treatments, including angioplasty.
From January to December 2022, a total of 3,446 cardiovascular interventional treatments were administered. In light of these achievements, the Cardiology Department of the Medical College and the Kerala Heart Foundation will jointly commemorate World Heart Day observed as Heart Disease Prevention Day with the theme "Know your heart, use your heart."
A flash mob is scheduled to take place in front of Kanakakunnu at 6.30 am with Minister Veena George inaugurating and participating in the Heart Day Walkathon on the 7th. The Minister will also preside over the Heart Day celebration at the Institution of Engineers Hall on the 10th with Kadakampally Surendran MLA serving as the chairman. Prof. Dr Radhakrishnan and Prof. Dr Matthew Ipe along with Prof. Dr Sibu Mathew will be present at the press conference.