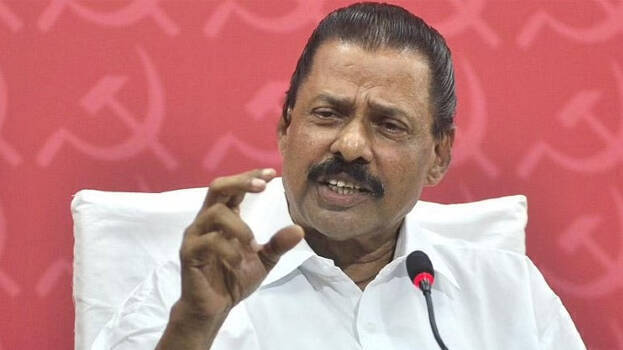 THIRUVANANTHAPURAM: CPM state secretary M V Govindan reacted to the allegations leveled against Health Minister Veena George's personal assistant. Let the investigation on the allegations go on. No one will be protected, he said.
As soon as the complaint was received, the office of the health minister informed the top police officials about the matter. Govindan also stated that neither the CPM nor the LDF will compromise on the investigation.
The allegation is that health minister's personal assistant Akhil P Mathew accepted bribe for appointment of medial officer in Ayush Mission. The complaint was raised by Haridasan, a retired teacher of Malappuram. The complaint is that Akhil received money in the name of appointing Dr Nitha Raj, wife of Haridasan's son as medical officer (homeo).
Opposition leader V D Satheesan had the other day responded that the allegation of accepting bribe is shocking. The government and people associated with it are resorting to all types of corrupt practices.