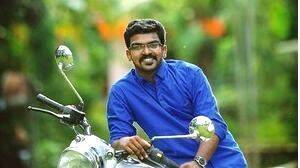 PATHANAMTHITTA: Akhil Sajeevan, a resident of Vallikode, Pathanamthitta deceived people by offering fraudulent job opportunities within the Health Department, Norka and Devaswom Board. He enjoyed the trust and support of influential figures in the district particularly within the CITU and CPM.
There are indications that the investigation into the case registered by the Pathanamthitta police in July 2022 involving the extortion of three and a quarter lakh from the CITU district committee office was halted due to threats from Akhil Sajeev. Last June, when the Pathanamthitta police were on the verge of arresting him Akhil Sajeev posted a WhatsApp status on his mobile stating, 'If I'm apprehended, everyone will end up in jail.' CITU backed off due to Akhil's strong reaction. The party also expelled Akhil Sajeev who had held the position of CPM branch secretary.
Following the passing of Akhil's parents, his wife moved back into their house with their child. As the court failed to serve notice in the divorce case it was affixed to the wall of his residence.
Akhil Sajeevan had borrowed three lakh rupees from a friend in Vallikode for business purposes. When he failed to repay the debt, his friend forcibly entered Akhil's locked house and seized valuables. Akhil had been engaged in the trade of fish and vegetables in Vallikode but his fraudulent activities which he concealed through high-level connections led to the cessation of his business. Despite the police declaring Akhil as a fugitive, he contacted friends in Vallikode seeking financial assistance.