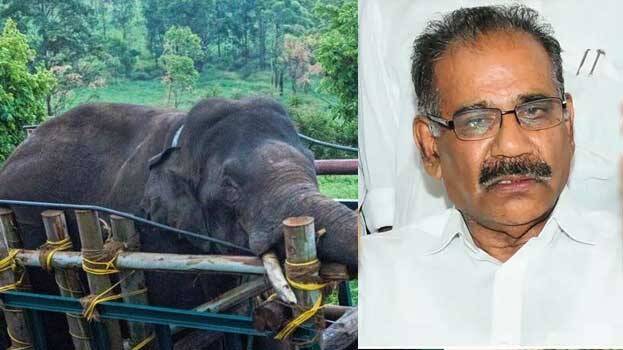 KANNUR: Forest Minister AK Saseendran stated that if elephant lovers had not intervened, Arikomban would have lived in the forests of Kerala. The minister's remarks were made at the inauguration ceremony of the elephant wall construction held at Aralam Valayamchal yesterday. The Minister was inaugurating the livelihood projects implemented by the Forest Department.
'Arikomban was a polite elephant who lived in Kerala. Many people need an elephant. Devaswom minister needs them the most. The Devaswom minister said that he could give any amount of money. People should be wary of fake environmentalists called elephant lovers who undermine good projects,'' the minister said at the event.
At the same time,the minister also responded to the allegation that officials are not allowing tree-cutting. There is a widespread allegation that officials do not agree to cut trees. The right of farmers to cut and sell trees should be protected. The minister also asked to be cautious about some anti-people and anti-farmer organizations who are shedding crocodile tears in the name of farmers' interests.
The minister said that the forest watchers and wildlife staff will be paid this month. "Forest department watchers and those wildlife employees will be given salaries this month. They are complaining about not getting money. It should be understood that it is because there is less money in the pocket'- the minister said.