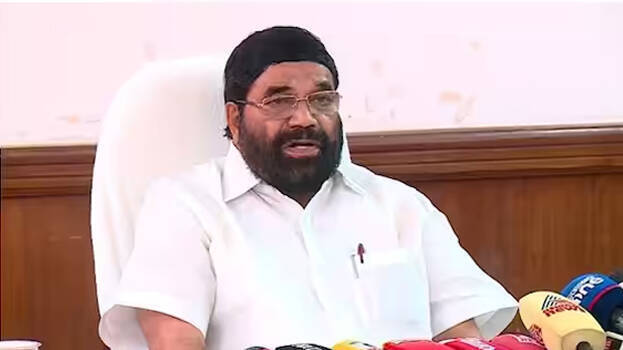 KOCHI: Cooperative Department Minister VN Vasavan said that deposits of up to Rs 50,000 in Karuvannur Cooperative Bank will be fully refunded this month and assistance of Rs 50.75 crore will be assured to the bank.
Rs 50,000 will be repaid for deposits up to Rs 1 lakh and 50 percent interest and 10 percent of the deposit will be paid for people who deposited above that. Those in urgent need like treatment and marriage will be given special consideration. The minister was explaining the high-level meeting decisions related to the Karuvannur issue. In the Karuvannur package, Rs 73 crore was returned to the depositors. 110 crore deposits were restructured. 79 crores were repaid.
12 crore as deposit in Kerala Bank, balance due of Rs 5 crore out of Rs 10 crore total due from Cooperative Welfare Board, Rs 25 lakh from Consumer Fed, Rs 10 lakh from Irinjalakuda Cooperative Hospital, Rs 9.40 crore from Co-operative Societies of Thrissur based on earlier decision and Rs 15 crore from Co-operative Banks of Thrissur as additional resource mobilization, 9 crores in terms of seized land. In total, this will be 50.75 crores. 506.61 crores including principal and interest is yet to be received. The minister said that the amount to be paid is Rs 282.6 crore including fixed deposits.
Co-operative Department Secretary Mini Antony, Registrar Subhash, Kerala Bank President Gopi Kottamurickal, Karuvannur Bank Board members and senior officials of the department attended the meeting.
184.5 crore for ED intervention
The bank is due Rs 184.5 crore from the 162 documents seized by the ED. Many people came to pay it back but could not because of the absence of documents. The court has been approached to get back the documents.
Other important measures
Senior officer from Kerala Bank to be made Chief Executive Officer of Karuvannur Bank.
The one-time settlement for repayment has been extended till December 31 this year
Non-income assets will made income assets
RBI cannot intervene
The minister said that neither RBI nor NABARD can interfere in the Karuvannur package. 12 crores to be received from the Kerala Bank and the assistance will come under the exclusive jurisdiction of the Registrar of Co-operatives.