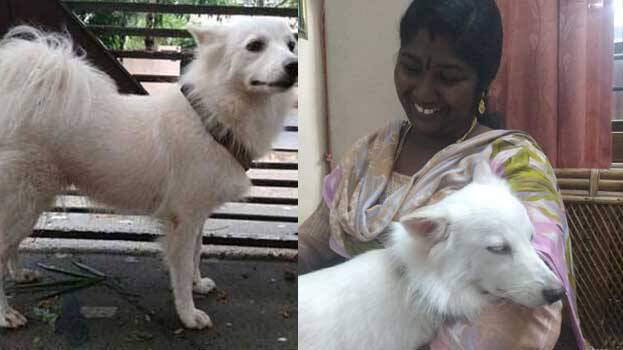 THIRUVANANTHAPURAM: A female Pomeranian, which was abandoned by her owner for having 'illicit relationship' with a nearby dog, got a new family on Sunday. It was Saji, an employee of the Thiruvananthapuram Zoo, who came forward to take care of the dog.
According to Saji, the dog, now named Pappikkutty, has already become a member of his family. He said that he saw the news regarding the dog and decided to adopt it as a gift to his daughter. He also added that the cute pomeranian has brought happiness to his family as they were feeling bereaved due to the death of an earlier pet.
Earlier, the dog was found abandoned near World Market at Anayara with a note attached to its collar. The note read, "This is a good breed. Good habits, Excess food is not needed. She has no disease. She is given a bath once in five days. She just barks. Over the past three years, she has not bitten anybody. Mostly she was fed with milk, biscuit and raw egg. Now we have abandoned her after she had an illicit relationship with a nearby dog.