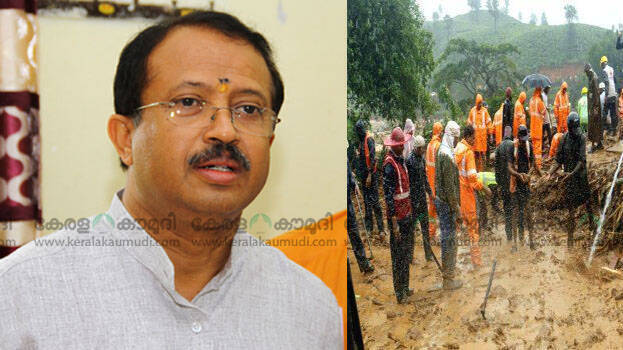 NEW DELHI: Minister of State for External Affairs V Muraleedharan has alleged that it is CPM that is politicising floods.

"None of the BJP leaders has said that money should not be donated to Flood Relief Fund. I challenge those who make this allegation to reveal the name of the BJP leader who, they say, had said so," Muraleedharan said after holding a meeting with Union Minister of State for Home Affairs Nithyanand Rai on Wednesday.

Muraleedharan said that CPM leaders in Delhi were making allegations for the sake of politics, without understanding the circumstance in Kerala. "During a natural calamity, such political controversies should not have happened. So, my request to CPM leaders is not to make such statements."

Muraleedharan also added: "After the previous floods, only 'Rebuilding Kerala' came to be discussed. Why were the reasons for the floods not discussed? That is why Kerala was again hit by the recent deluge. And it is to hide this fact that the CPM is now blaming the RSS and BJP".