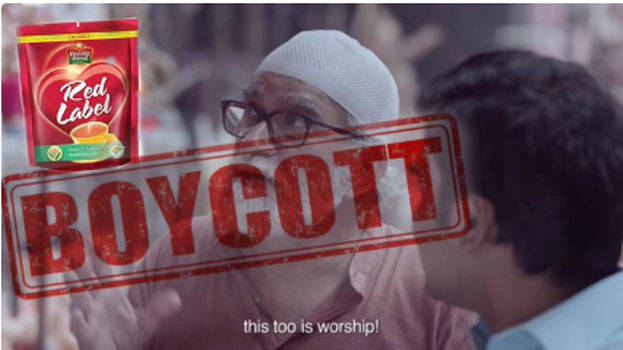 NEW DELHI: Hindustan Unilever has recently released new advertisements for Brooke Bond Red Label as part of the Ganesh Chaturthi festival. Now, some Sangh Parivar units have come out demanding the boycott of the product as they claim that the ads appear 'anti-Hindu'.
The Sangh Parivar leaders have apparently begun a campaign against Red Label in twitter with the hashtag #boycottredlabel. They allege that two ads released by Hindustan Unilever portray anti-Hindu sentiment. While one ad shows a Muslim boy selling Ganapathi statue for Ganesh Chathurthi, another one shows a son leaving his father during the Kumbh Mela festival.
Several supporters of the Sangh Parivar are participating in the campaign on twitter. While one user supported the campaign by asking to stop showing religious advertisements, other said that there is no need to preach about secularism and love through advertisements.