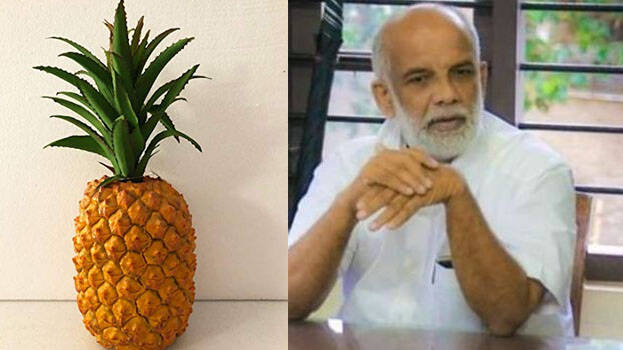 KOTTAYAM: After several days of uncertainty, the question regarding UDF candidate Jose Tom Pulikkunnel's election symbol for the Pala by-election has finally come to an end with the election commission allotting him 'Pineapple' as the symbol. Following this, the UDF's campaigning activities for the candidate have reached full swing.
Earlier, Jose Tom had requested for the 'autorickshaw' symbol. However, the commission rejected it as it has already allotted the symbol to another independent candidate. Later, it allotted the 'pineapple' symbol to Jose. Soon after the election commission's decision, Jose Tom said that he is ready to contest under whichever symbol as he is contesting as KM Mani's successor. He also expressed confidence about his victory as people will consider the front and its candidate before voting.
Earlier, Kerala Congress (M) Working President PJ Joseph has denied the party's official symbol to Jose. It must be noted that it is the first time in the last 32 years that a UDF candidate is contesting without the 'two leaves' symbol in Pala. The Joseph group has also announced that it will stay away from the election campaign as the Joke K Mani group has insulted PJ Joseph. On the other hand, UDF leaders have started the campaigning works for Jose Tom. The leaders also said that a meeting will be held with Joseph to sort out the differences.