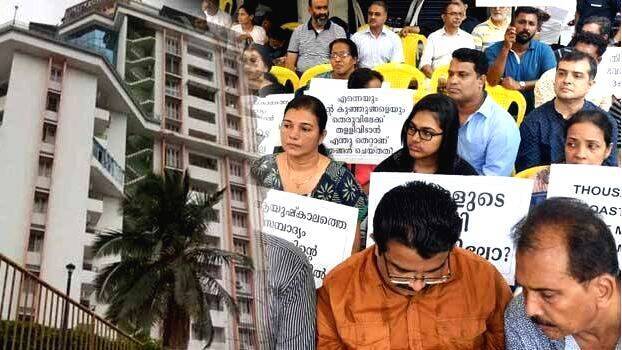 THIRUVANANTHAPURAM: Kerala government may again move the Supreme Court against the order for demolishing Marad flats. The decision on this was taken at the all-party meeting held in the capital city on Tuesday to discuss the issue.

In the meeting, it was also decided to entrust the chief secretary with the task of taking steps to convince the court of the ground reality. Chief Minister Pinarayi Vijayan said in the meeting that the government has been made the accused in the case for no fault its own.

Opposition leader Ramesh Chennithala has said that an all-party delegation led by the chief minister should be sent to Delhi to convince the court of the facts.

Meanwhile, CPI State secretary Kanam Rajendran has said the government should not take the responsibility for rehabilitating Marad flat owners.

"It was flat builders who had violated the rules and they should be asked to rehabilitate the flat owners," he averred. The RSP demanded that action should be initiated against flat builders and government officers who gave permission for the construction of Marad flat. "For resolving the issue, the money of ordinary tax-payers should not be used," the party opined.

The all-party meeting was held as the deadline given by the court for demolishing the flat expired. Incidentally, deciding the date and time of the meeting without consulting the Opposition leader had drawn flak from Opposition parties.