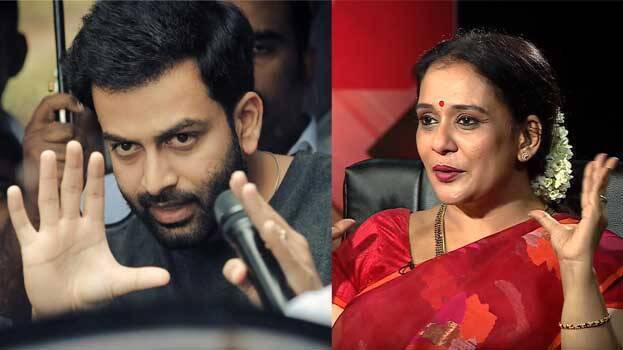 There is no need for a cute word about Lucifer again. The film 'Lucifer' directed by brilliant director Prithviraj had Mohanlal in the lead role. The act of Mohanlal was very much praised. Lucifer was the first Malayalam film to garner 200 core in the box office.
'Lucifer' has once again excited the audience since the announcement of its sequel 'Empuran'. Actress Mala Parvathy said while standing before him she was able to see him only as a super intelligent director. There is no one else who knows so much about films and he is an owner of photographic memory, she said while talking to Kaumudy TV's programme 'Straight Line'.


She said while acting with him we feel like acting with a senior actor. After acting coolly with him as his mother in 'Koode' went straight to the sets of Lucifer directed by him. My God, there is where we actually find a director. There will be no other person who knows about a film. He has a photographic memory. Whatever the dialogue is, he will learn all the dialogues we say. He knows everything. We will be very alert while working with him. We feel the presence of a director. He is a person of super intelligence, she said.