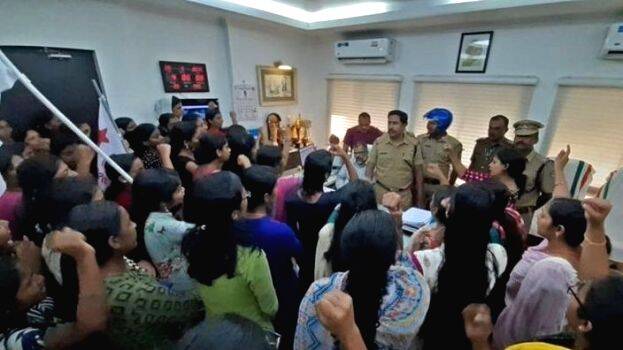 KOZHIKODE: A syndicate panel has been assigned to probe the caste discrimination faced by students of the Botany Department at the Calicut University. The vice-chancellor also directed the professor facing allegation to take leave.
The panel headed by Dr. Shamsad Hussain will probe the complaint of the students. The Malayalam HOD who is facing a similar allegation has been directed to enter leave.
The University campus witnessed massive protest by the SFI.