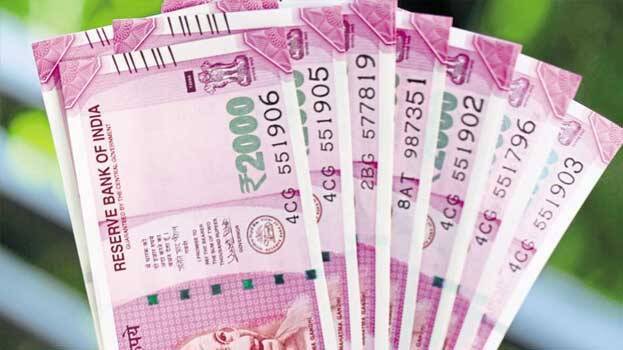 NEW DELHI: Latest report suggests that the Reserve Bank of India has stopped the printing of Rs 2000 notes. The revelation was made by the RBI in a reply to an RTI query. It is learnt that the move to stop the printing of Rs 2000 notes is intended to curb the flow of black money. Meanwhile, reports also suggest that the high-value notes will be soon withdrawn from circulation.
The RTI was filed following reports of the deficiency of the high-value notes in the ATMs across the country. In its reply, RBI states that no Rs 2000 note has been printed by the Bharatiya Reserve Bank Note Mudran in this financial year. RBI intends to put a check on the flow of black money by gradually stopping the printing of Rs 2000 notes, the report said.
Though the banning of notes may cause some financial consequences, the authorities hope that it will stop the flow of black money, thereby helping the country's economy. The report also says that the move might promote the government's plans to improve digital transactions in the country. Prominent economist Nitin Desai said that many European countries have adopted a similar policy in the past.
The Rs 2000 notes were introduced soon after the government's move to ban Rs 500 and Rs 1000 notes on 8th December 2016. While 354 crore Rs 2000 notes were printed in the 2016-17 financial year, the number was reduced to 11 crores in 2017-18 FY. The number of Rs 2000 notes printed in the previous FY was 4.6 crores.