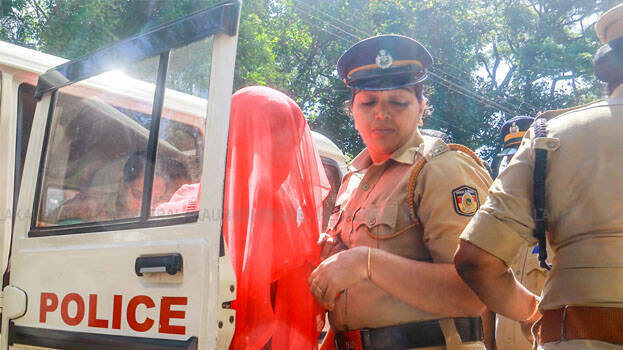 KOZHIKODE: The court has given permission to the government to appoint its counsel for Jolly, the main accused in Sili murder case. Thamarassery bar advocate K Hyder will appear for Jolly during the trial.

When Jolly, who is also the main accused in Koodathai murder series, was produced in Thamarassery Judicial First Class Magistrate court on Monday, the court asked her whether she had her advocate. As she said she didn't know, the court allowed government to provide her with free legal service. As of now, the court has allowed the government advocate only in Sili murder case.

Meanwhile, Jolly was left to police custody for six days for further interrogation and collection of evidence. In between, the accused told the court that she was undergoing mental stress and needed treatment.

Sili was the wife of Jolly's current husband Shaju. Sili died on January 11, 2016. Sili's elder son told the investigation team on Sunday that Joly only killed his mother. His mother collapsed after she drank the water Jolly gave her.

The police had collected the information that on January 11, Shaju, Jolly, her younger son, Sili and her elder son went to attend their relative's marriage in Thamarassery Parish hall and later went to the dental clinic nearby. It was here that Silly collapsed and fell onto the lap of Jolly when Shaju went into the doctor's room. Though she was rushed to hospital, she died.