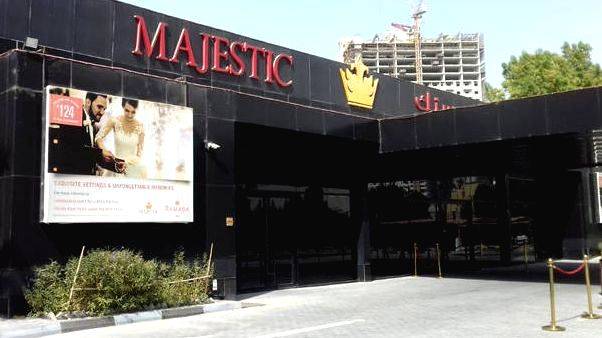 DUBAI: 'Kaumudi night' organized by the established media house Kerala Kaumudi will begin on Friday at the Majestic ball room in Ramada hotel and suits in Ajman. The NRI community in UAE will participate in the musical-dance event organized by Sharjah emirates centre committee and Kaumudi TV. Keralites will reach from all over the seven emirates in UAE in special buses. Keralites are waiting for the event.
Vineeth Sreenivasan's band will make its debut appearance in UAE. The band will perform two-and-half hour long music programme. Vineeth has never performed in a stage show in the Gulf. Actress Anu Sithara, Comedian Manoj Guinness and singer Aleppey Benny will also perform in the event.
The event will be inaugurated by Vineeth Sreenivasan at 4 pm. K V Saseendran, Sevanam centre Sharjah Emirates Committee president will preside over the function. Vice president Biju Manohar will deliver the welcome speech. Sevanam centre central committee president M K Rajan, Secretary Pradeep Kumar, Treasurer Prabhakaran Payyannur, Kerala Kaumudi broad casting head A C Reji, Sharajah Indian Association president E P Johnson, secretary Abdullah Mallassery, treasurer Balakrishnan, Sevanam women wing executives Pathmini Saseendran, Suma Pradeep, Varna Biju and central committee co-ordinator Latha Venugopal will speak at the event.
The programmes will begin at 6:30 pm. Sevanam members and their children will also perform on stage from 2 am. 15 people led by women's wing president Pathmini Saseendran will perform the'ardhanarishvara' form of Sree Narayana Guru.
Sevanam centre will donate Rs 10 lakh to the flood relief fund as part of the event. 14 houses were built as part of the 'Gurubhavanam' project. Construction works of three houses are progressing. Sevanam centre had delivered 2500 kg food items and other necessary things to four districts in the state during the time of floods. Sevanam centre is a community of NRIs in UAE which works on the basis of visions of Sree Narayana Guru.