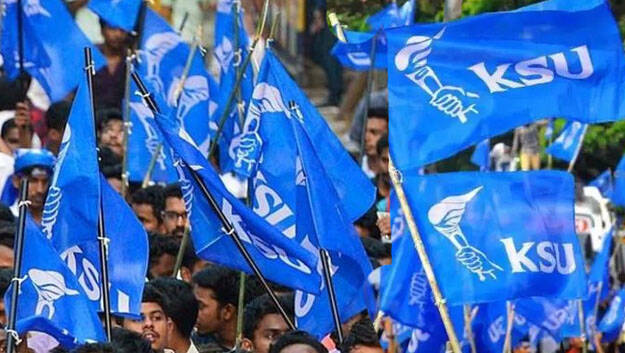 THIRUVANANTHAPURAM: In a recent development, a KSU unit joint secretary got severely injured after he was allegedly beaten up and threatened by an SFI leader. The victim, Nithin Raj, is currently undergoing treatment for a fractured arm at the Medical College Hospital, Thiruvananthapuram.
According to Nithin Raj, the incident occurred around 11 pm on Thursday when the SFI leader and his gang entered the hostel room and assaulted him. He also added that the SFI leader pointed a knife at him and threatened him. Nithin is a second-year MA history student.
However, SFI has denied these claims by stating that its members had only questioned NIthin Raj for attempting to assault a student in the college. According to SFI, KSU is trying to seek revenge by raising baseless allegations. Meanwhile, the Cantonment police said that they haven't received a complaint regarding the incident.