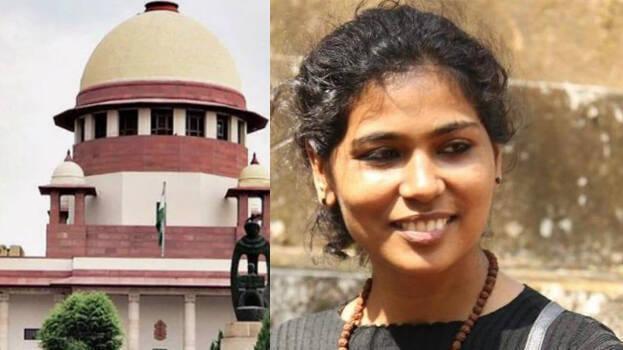 NEW DELHI: The Supreme Court on Friday will consider woman activist Rehana Fathima's petition seeking police protection in order to visit Sabarimala temple.

The petition will be considered by a bench headed by Chief Justice of India Sharad Arvind Bobde. Rehana has said in his petition that Kerala police are not ready to give her protection and the court may ask the Kerala government to provide her protection.
Besides Rehana, another activist Bindu Ammini had also moved a petition to the Supreme Court, seeking police protection.
The chief justice had given instruction to consider both petitions together. But in the list released today, there is no mention of Binu Ammini's petition.
During the last Mandalam season, Rehana had created tension in the holly hillock when she made an attempt to enter Sabarimala temple.
Though the police tried to escort her to Sannnnidhanam after making her wear the police helmet and jacket, she had to give up the attempt in the face of big protests.

Later, police filed a case against Rehana based on a complaint that she had hurt the religious sentiments of the people posting on social media vulgar photos of her dressed up as an Ayyappa devotee.