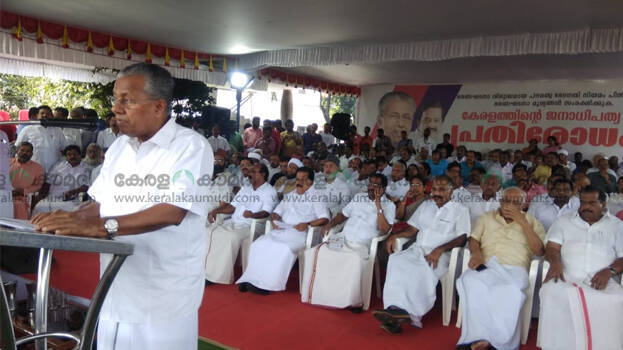 THIRUVANANTHAPURAM: As the entire nation is witnessing a huge protest against the Citizenship Amendment Act, the state capital too witnessed a strong protest in the form of a joint satyagraha conducted by the LDF and the UDF. Several prominent leaders from both fronts including Chief Minister Pinarayi Vijayan and opposition leader Ramesh Chennithala are attending the satyagraha.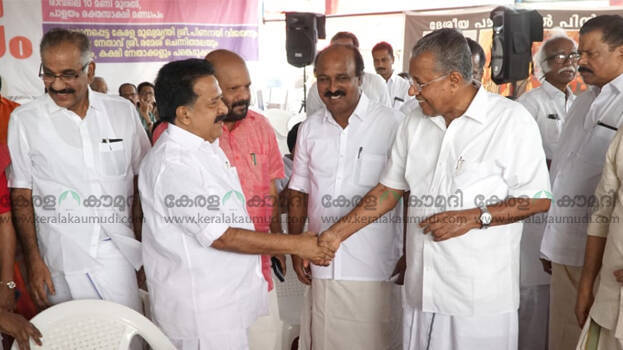 Inaugurating the protest at the Martyr's column in Thiruvananthapuram, Pinarayi Vijayan said, "The people of Kerala unanimously oppose the CAA. Certain groups with including the RSS are deliberately creating unrest in the country."
"The secular and democratic voices of Kerala have come together to fight against the draconian Citizenship Amendment Act. The joint Satyagraha has commenced at the Martyrs Column in Thiruvananthapuram. We must resist and We will resist," he later posted on Twitter.
Several personalities from cultural, art and other fields are also attending the satyagraha.