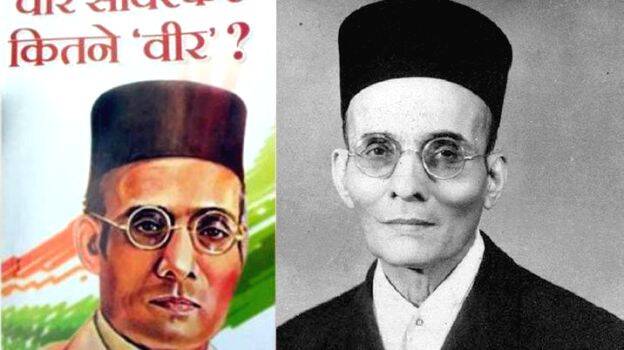 NEW DELHI: A booklet published by All India Congress Seva Dal has turned controversial by claiming that Hindu Mahasabha co-founder VD Savarkar was involved in a homosexual relationship with Nathuram Godse. The controversial booklet, titled 'Veer Savarkar Kitne Veer?' (How brave was Veer Savarkar?) was released during the inauguration of a Seva Dal camp in Bhopal.
According to the book, Godse maintained a homosexual relationship with Savarkar before accepting celibacy. It also stated that Savarkar used to exhort Hindu men to sexually abuse women belonging to minority communities.
As the booklet has become controversial, Seva Dal Chief Organizer Lalji Desai has come out defending it saying that the booklet was written on the basis of evidence and that everyone in the country has legal right to have their own preferences.