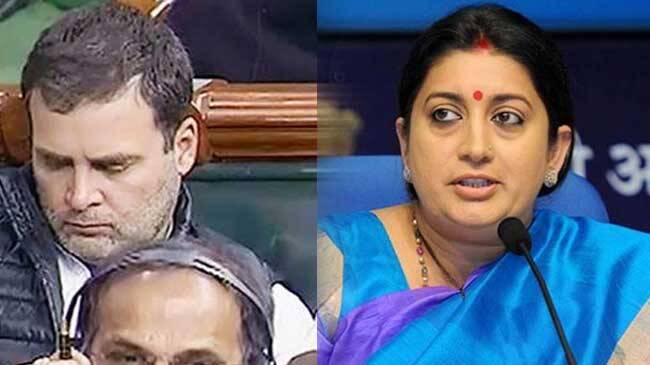 NEW DELHI: Union minister Smriti Irani on Saturday took a dig at Congress leader Rahul Gandhi for criticizing the union budget. According to Irani, the Congress leader might not have understood even half of what Finance Minister Nirmala Sitharaman spoke in the Parliament.
"I was sitting in front of him and I saw him sitting there with his eyes closed while Nirmalaji was explaining the budget. Later, he went out when financial implications and direct-indirect taxes were explained, Irani said. Irani even went on to lash out at the Congress leader for laughing while Sitharaman felt unwell during her budget speech.
Meanwhile, Prime Minister Narendra Modi has lavished praise on the union budget. According to him, the budget will give a push to the economy and help in doubling farmers' income.