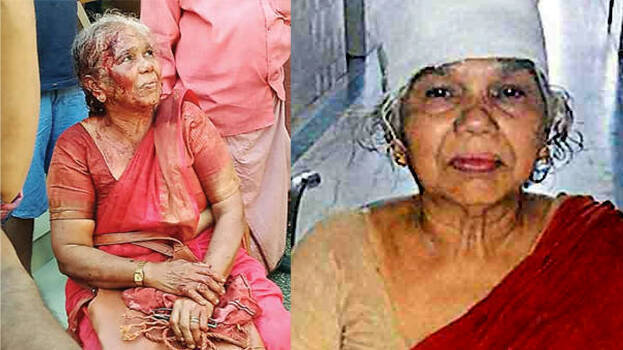 WADAKKANCHERRY: A woman was abducted in an auto and after driving her to the premises of Pathazhakundu dam, robbed her after inflicting injuries on her head.
Susheela Balan (70) of Vattai Karimbath who sustained serious head injuries has been admitted at the medical college hospital. The gang robbed her gold ornaments of three sovereigns.
The woman said an auto came to her side and offered her a lift when she was waiting for a bus at Tirur after attending a marriage Sunday afternoon. A woman passenger was in the auto and they forced her to get into it as they were on their way to Vattayi.
When the auto reached Kurancheri, the auto driver stopped the vehicle near Pathazhakundu dam. When she started yelling they stuffed clothes on her mouth. They tied her hands using a plastic rope and hit her head using a hammer and pushed her after stealing her chain.
Susheela later reached a house nearby and revealed the incident. The driver of the auto and the woman were young. Wadakancheery block congress president Jijo Kurien and others immediately informed the police station.
In the meantime, an ambulance was called as she was bleeding from the head and was taken to the medical college hospital. There are nine stitches in her head. Police have intensified search for the accused.