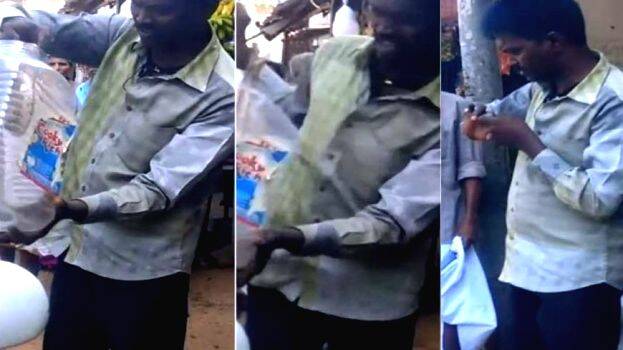 THIRUVANANTHAPURAM: The entire Malayali community is currently praying for the well being of Suresh, popularly known as Vava Suresh. Suresh is currently undergoing treatment at the medical college hospital in Thiruvananthapuram after bitten by a viper.
Suresh was bitten by the snake on Thursday morning at Pathanapuram in Kollam. A video, released by Kerala Kaumudi, shows that he was bitten by the snake on his right hand while he attempted to put it into a bottle after rescuing it from a well. The video also shows Suresh applying first aid immediately after this. Following this, he was rushed into the medical college hospital.
Meanwhile, several people are making offerings at various temples for the progress of the snake catcher.