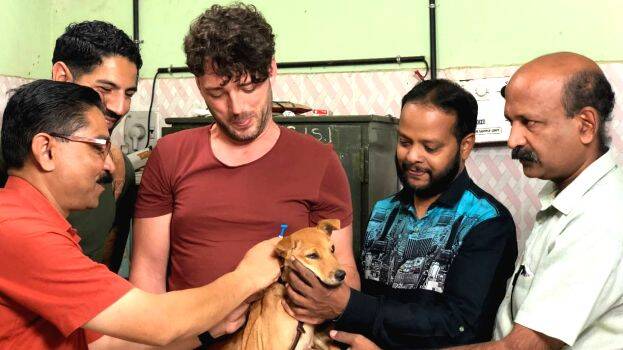 KOLLAM: While Alan and Johny, two youngsters from Switzerland, were visiting Munnar recently, they heard a little street dog's cry. The duo soon took the puppy to their hotel and gave it a bath. They later decided to adopt it and named it 'Nandi', the Malayalam word for 'thanks'.
Now, Nandi is all set to fly to Switzerland along with Alan and John. However, the duo had to go through severe processes in order to take the puppy abroad. These processes included attaching a microchip to Nandi's body, getting it vaccinated and keeping it under observation for 21 days after vaccination.
Though their initial attempt to attach a microchip in the Nand's body failed, veterinary doctors of the Kollam Veterinary Centre that came to their help and attached the microchip in its body.
The duo has also postponed their return for two weeks for the sake of Nandi.