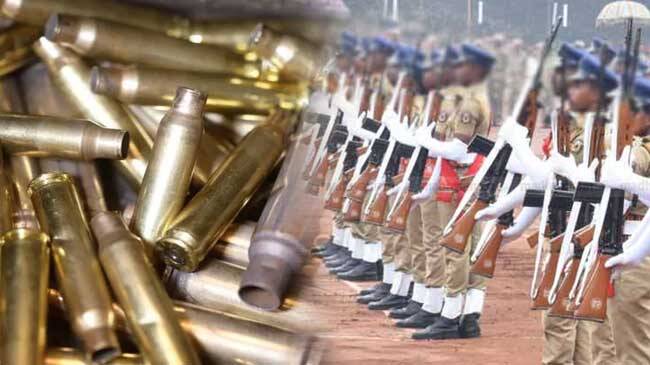 THIRUVANANTHAPURAM: In a raid held by the Crime Branch at the SAP camp in connection with the missing bullet issue, around 350 fake bullet cases were found. The investigating team suspects that the bullets have been melted and moulded into utensils and emblems. The police have also recovered an emblem at the podium in SAP camp. The Crime Branch said this is a serious crime.
Meanwhile, the plea filed at the HC seeking CBI probe in the missing bullet incident has been rejected by the court. The court said a police probe is underway and a case cannot be filed based on the news in the media.
The CAG report that irked controversies reported irregularities including missing bullets and rifle of the police and had serious allegations against the state police chief Loknath Behera.