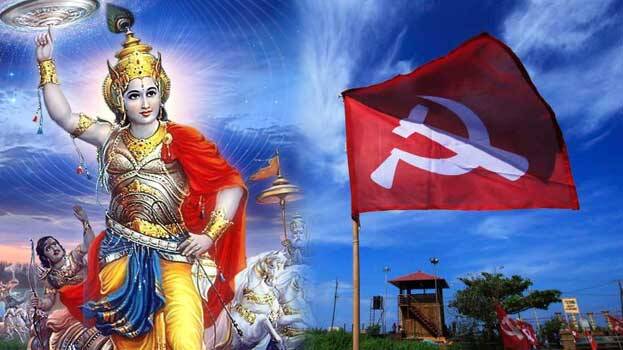 KASARGOD: CPM leader N Balakrishnan, who is an accused in the Periya murder case, has landed in a controversy after making a controversial statement about Lord Srikrishna. The controversial statement was made by the accused while speaking at the inaugural function of a party office in Kasargod.
Balakrishnan, who is also CPM Periya local secretary, was heard saying, "Will anyone refer to Lord Srikrishna as a murderer for annihilating evil men including his own uncle to save good people?" Following this, many people including the relatives of the deceased youth Congress members have come up demanding action against the CPM leader. Urging the CBI to take up the investigation, the relatives said that the CPM has admitted to the crime through the controversial statement. It must be noted that the relatives of both Youth Congress members have been staging a protest in front of the CBI office for a while.
It is learnt that the controversial speech was delivered in the presence of senior CPM leader P Jayarajan. While stating that the party was not involved in the murder of Youth Congress members, Jayarajan stated that a senior police official and a Congress leader had facilitated the murder. The Periya twin murder took place on February 17 last year.