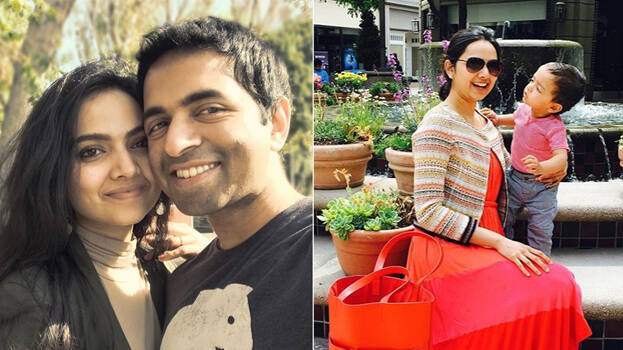 A baby boy has been born to actress Samvrutha for the second time. The actress herself has shared this big family news for her fans on social media.

In the Instagram post, he says that the child is the birthday gift her elder son got when he turned five years. US Engineer Akhil Jayaraj is Samvrutha's husband. Their elder son's name is Agasthya.

The delivery was on February 20. Rudhra is the name she has given to her second son. Samvrutha made her debut in Rasikan, directed by Laljose with Dileep in the lead.

The actress, who become a favourite of Malayalis by doing a number of significant role in later years, distanced herself from the film industry following her marriage.

The marriage between Akhil and Jayaraj took place in 2012.

Though, he settled abroad after the marriage, she tried to make a comeback through the film 'Sathyam Paranjal Viswasikkumo', recently.