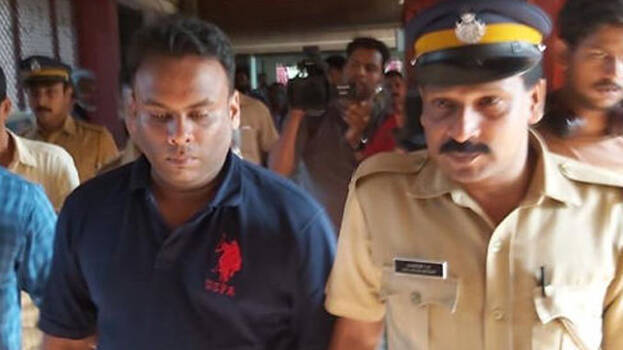 THRIKKAKKARA: The second accused Mahesh B, who was arrested in connection with the misappropriation of the flood relief fund, has revealed that the accused couple CPM leader Nithin and wife Shintu had no involvement in the crime. While admitting to the crime, Mahesh told police that he had decided to surrender after learning about the couple's detainment. He further added that he had collected the account numbers of Shintu and another accused Anwar as per the orders of the first accused Vishnu, a clerk working at the Ernakulam Collectorate.
According to Mahesh, both Nithin and Shintu were unaware of the fact that the money that was transferred to their account had come from the flood relief fund. As per the assumptions made by the investigating team, only Vishnu and Mahesh were aware of the scam. It must be noted that the third accused Anwar is still absconding.
Earlier, the Crime Branch had reached the Ernakulam Collectorate and recorded statements from the officials working in the disaster management section. Reports also suggest that the Crime Branch has collected crucial details from the officials of the flood relief cell.