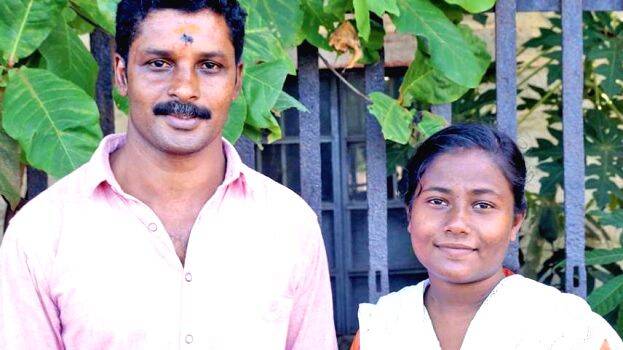 KOLLAM: It was when Princy thought that her life was going to slip away from his hand due to the failure of both her kidneys that she got that information.

"The operation will happen… a person is ready to donate kidney but only thing is that the person is a murder accused."
Then there was anxious moments coupled with relief: What! Is it the kidney of a murder accused that is only available for a policeman's daughter?

Princy is the elder daughter of retired policeman and Kollam Vadakkevila Seenagar Princy Bhavan resident Thankachan and the Prasanna, who is no more.

The donar is Pattambi Pallipuram Pullithadathil house resident P Sukumaran (49). He had killed her close relative provoked by a moment's anger on May 27, 2007. It was an argument over installation of mobile tower that climaxed into the murder.

After that he surrendered at the police station. On October 28, a fast track court awarded him life term, which was later commuted to seven years' jail term.

He performed kidney donation surgery (right kidney) in April 2018 at a private hospital in Kochi after his release from jail. It was also an atonement for his crime that was committed unexpectedly.

Now he is a leading a normal life, working at cinema sets and doing welding and concrete works.
Pricy's family also got a house from the government.

Today both these persons are happy.

"We talk over phone most of the days. Once I met him in Kollam. That great person is like father to me," says 24-year-old Princy.