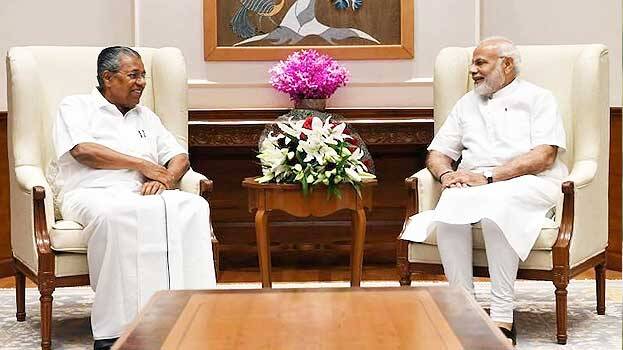 THIRUVANANTHAPURAM: Chief Minister Pinarayi Vijayan said he took part in a video conference with PM Modi. He said it was his first conference of such a kind.
CM Vijayan said he brief the PM regarding the situation in Kerala and the measures taken to combat coronavirus in the state. The PM was also told about the demands in the defence against the outbreak.
"The PM's address towards the nations shows that the centre is taking the COVID-19 situation seriously. In general, we should follow the directives of the centre. Government systems like the KSRTC and metro won't function on Sunday as the state government will co-operate with the 'Janata Curfew'", he said.
As part of 'Janata Curfew' bars and beverage outlets won't operate on Sunday.
In the meanwhile, on Friday alone, 12 were tested positive for COVID-19 in Kerala taking the overall cases to 40 in the state.