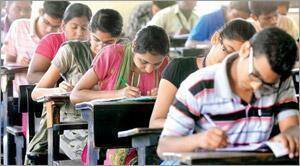 THIRUVANANTHAPURAM: The government circles have hinted that the move of the self-financing college managements to loot MBBS students, who have been studying in their colleges since 2017, by hiking the annual fee by big amounts will not be allowed.
Though the fee will be revised after examining the income and expenditure of colleges, the new fee will be made affordable to the students. Justice Rajendra Babu commission will be asked to allow fee hilke by Rs 10,000 to 25,000.

Meanwhile, the fee for the academic year of 2017 was Rs 4.60-5.66 lakh and fee for NRI quota was Rs 25 lakh. The managements demand is the fee for rest of the seats should be made Rs 11 lakh.
Last year, this was Rs 20 lakh and Rs 5.85-7.1 lakh respectively.
All colleges are allowed an annual hike of 10 pc. The government move is to revise the fee and submit to the high court its suggestion with supporting facts and evidence.

Earlier, the government had found irregularity in the documents submitted by colleges to permit fee hike.