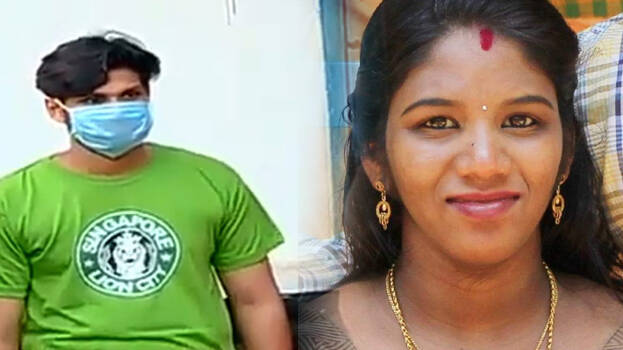 KOLLAM: Sooraj, the accused in killing his wife and then trying to pass if off as accidental snakebite death, was brought to collect evidence at her house. The plastic bottle which contained the snake was recovered from the premises of her house. Forensic experts also examined the place.
Sooraj was brought to the house early morning without informing anybody to avoid crowd. Some emotional scenes were witnessed in the house while collecting evidence. Uthara's mother requested police not to allow Sooraj to enter the house. Sooraj also was in tears during testimony.
Her parents weeping inconsolably asked Sooraj why he killed their daughter. Sooraj who could not hold back his tears said that he had not done anything. The bottle was found from the plot of a vacant house next to her house.