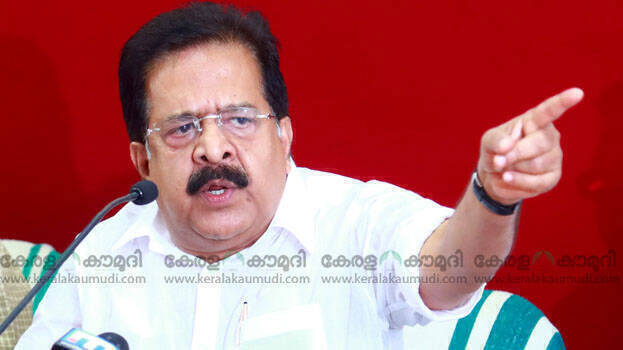 On the occasion of Pinarayi government completing its fourth term in Kerala amid natural calamities and epidemics, Opposition leader Ramesh Chennithala opened up in a recent exclusive interview given to Kerala Kaumudi. Excerpts from his talk

How do you evaluate the Pinarayi government?

The government has been a total failure in dealing with four crisis such as Ockhi, flood, Nipah and Covid. The people of Kerala was able to handle the restrictions imposed during Covid and Nipah due to their personal hygiene.
The Opposition had stood with the government at the time of crises. The government had failed to learn a lesson from the first flood and this resulted in the second flood.

World bank aid for rebuilding Kerala was not properly utilised. The government had no farsightedness to face the crises.
Shouldn't the crisis management of the government be appreciated?

The current crisis would not have happened if the government had done things at the right time. Now we are helpless before the cries of stranded Malayalis abroad and other parts of the country. The government should have made early arrangements to bring them back. For instance if the government had sent 50 buses to Karnataka, maximum people could have returned to Kerala.

Your comment on CM's statement that Opposition are always there for criticising government?
If we had not exposed Sprinklr scam, the company would have sold important data of Kerala's Covid patients for big money. Until I revealed this on April 10, nobody in Kerala had any clue about it. Not even once did the chief minister mentioned this in his daily Badai Bungalow. In similar earlier issues also, we were able to correct the government many times…