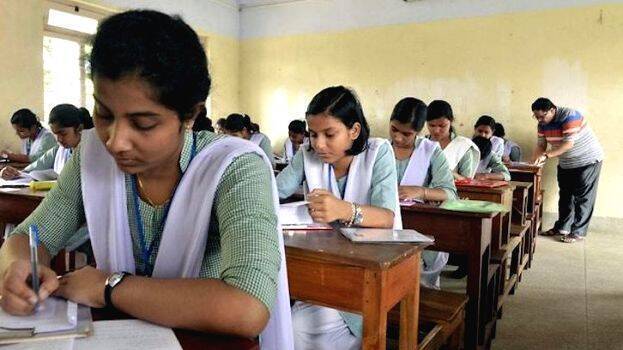 NEW DELHI: In the wake of COVID-29, the number of working days in schools is likely to be cut short from 220 to 100 days. The Centre will also amend the provision of 1320 hours of teaching in schools every academic year. Reports say a period of 45 minutes will be cut short to 30 minutes. Guidelines of Human Resource Ministry on reopening of schools will be published soon.
Guidelines may include the proposal of a shift system to be introduced to reduce the number of students. Only 15-20 students should be in a class. There should be two batches if there are more students in a class. A single and double digit system should be introduced to conduct classes. Social distance should also be maintained.
In the first phase, there will be classes only for students of higher classes. Classes from first to five will be limited to two days a week. Classes from six to eight will be limited to two to four days. Classes from nine to 12th will be for four to five days. There will be changes in the conduct of exams. Doctors and psychologists also recommend that children be subjected to counselling in school or at home for 20 days every year.