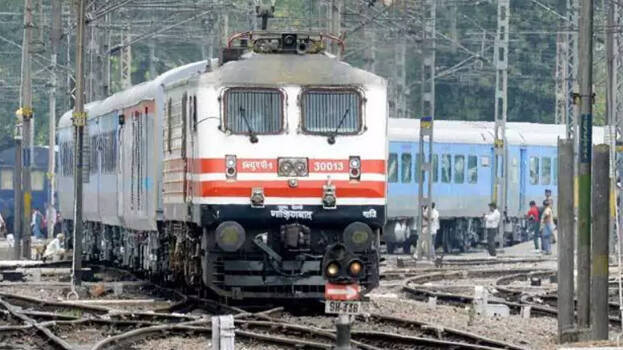 THIRUVANANTHAPURAM: Long distance trains will start running in the state from tomorrow onwards. Railways have released the schedule time of trains. Tickets can be booked online and via selected counters. Ticket counters will not be opened on Sundays. Booking counters under Thiruvananthapuram division will not function on Sundays as it is complete lockdown. Tickets will be given only to those wearing masks.
The time of trains from tomorrow
1) Thiruvananthapuram-Kozhikode Janshatabdi (02076): Will leave Thiruvananthapuram at 5.45 am. Return train from Kozhikode at 1.45 pm (all days)
2) Thiruvananthapuram-Kannur Janshatabdu (02082): Will leave Thiruvananthapuram at 2.45 pm (all days except Tuesdays and Saturdays). Return train from Kannur at 4.50 am (except Wednesdays and Sundays)
3) Thiruvananthapuram-Lokmanya Tilak (06346): Will leave Thiruvananthapuram at 9.30 am, return train at 11.40 am (all days)
4)Ernakulam Junction-Nizamuddin Mangala Express (02617): Will leave Ernakulam at 1.15 pm. Return train from Nizamuddin at 9.15 am (all days)
5) Ernakulam Junction-Nizamuddin (duronto) Express (02284): Will leave Ernakulam Tuesdays at 11.25 pm. Return train on Saturdays at 9.35 pm
6) Thiruvananthapuram Central-Ernakulam Junction (06302): daily special train on Monday at 7.45 am onwards
7) Ernakulam Junction-Thiruvananthapuram (06301): Special train to leave at 1 pm
8) Tiruchirappalli-Nagercoil (02627): Super-fast trains will dailsy operate service from Monday 6 am onwards. Return train from Nagercoil will leave at 3 am.