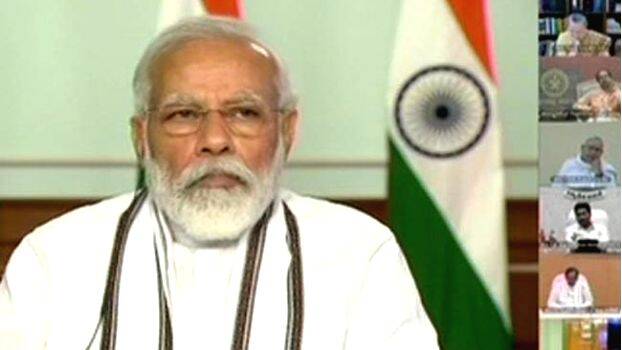 NEW DELHI: The Army has been given a free hand to take necessary steps, PM Modi said on Friday. He said that today, Indian forces are capable of moving together across sectors.
Modi assured the leaders at the all-party meeting that "the armed forces are leaving no stone unturned to protect the country. Be it deployment, action or counter action, through land, sea or air, our forces are taking the necessary steps to protect the country."
"At the outset, the Prime Minister clarified that neither is anyone inside our territory nor are any of our posts captured. He said that 20 of our brave soldiers made the supreme sacrifice for the nation in Ladakh but also taught a lesson to those who had dared to look towards our motherland. The nation will forever remember their valour and sacrifice," government sources said.
The Prime Minister said that the country today has such capability that no one can even dare look towards an inch of our land. India has also conveyed its position clearly to China through diplomatic means.